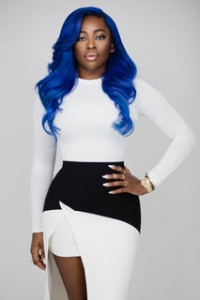 Join the Student Alumni Council for a virtual dinner with Olori Swank (BS '07)! This dinner will feature Olori Swank, a CEO Serial Entrepreneur, Celebrity Fashion Stylist, and Author. She will discuss her life and how she rises to the occasion as a black businesswoman.
This event is open to all students and there is no cost. There is a limit of 11 people for this event, so sign up now and put it on your calendar! A pick-up dinner option from DePalma's will be available at no cost to you, and details regarding Zoom and dinner will be sent to you via email after you register.
This event is organized by the Student Alumni Council.