*This event is only open to members of the Coca-Cola Corporate Chapter.
The July heat means one thing to Bulldogs—fall is just around the corner! Whether you daydream about cheering in Sanford Stadium, catching the basketball home opener or walking North Campus, Athens tends to call us home this time of year. The Coca-Cola Corporate Chapter is excited to bring Athens to you at Coca-Cola on August 9 for lunch with Monica Lebron, associate athletics director for development.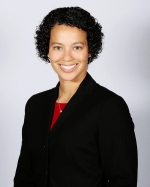 Lebron leads efforts to provide student-athlete scholarships, first class facilities and the financial support necessary to operate each of Georgia's 21 varsity sport programs. Gather with your fellow UGA alumni working at the Coca-Cola Company and get the inside scoop on all things athletics before the Bulldogs take the field against the UNC Rams on September 3.
There is no cost to attend and lunch will be provided.
RSVP to moc.liamg@inmulaagualocacoc.