The Student Alumni Association invites you participate in the first Dinner with a Dozen Dawgs of the 2016-2017 academic year.
If you've never been to a Dinner with a Dozen Dawgs before, you're in for a treat! Yes, this is a free meal for you and 10 other UGA students from across campus, but more importantly, it's an easy way to network with a successful graduate and learn more about the industry in which they are working.
There is never a cost to attend a Dinner with a Dozen Dawgs, but you do have to register quickly since there are only 11 spots available for students.
Register today to get to know David Key and learn more about his leadership experience during this small dinner experience on campus.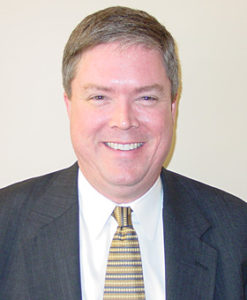 David Key (BBA '84) boasts more than 25 years of leadership and organizational development experience. He joined the UGA Carl Vinson Institute of Government in 1997, and was the primary trainer for the institute's Child Support Enforcement program. Today, he creates leadership academies for other state agencies. In addition, David founded and is a pastor for a multi-denominational church, and has been the director of the Baptist Studies Program at Emory University's Candler School of Theology for the past 18 years.
This impressive alumnus has also found considerable time to remain involved with UGA and supports its students, faculty, staff and alumni. He is the president of the Lake Oconee Chapter of the UGA Alumni Association and a few years ago, helped raise funds to support student scholarships on campus.