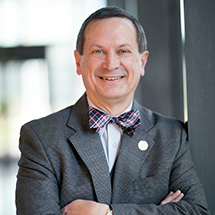 Join the Coca-Cola Corporate Chapter of the UGA Alumni Association for a special lunch-and-learn with J. Mark Davis (BBA '79), president of the Coca-Cola Scholars Foundation. Since its founding, the Coca-Cola Scholars Foundation has awarded approximately $63 million in scholarships. Gather with your fellow UGA alumni working at the Coca-Cola Company to learn how your company makes a major impact on the lives of students at the University of Georgia, and across the world. Mark will be joined by representatives from the Coca-Cola First Generation Scholarship program, UGA admissions directors and current UGA student recipients of these scholarships.
With generous support from Coca-Cola Bottlers and The Coca-Cola Company, the non-profit Coca-Cola Scholars Foundation is one of the largest business-supported scholarship programs in the U.S. Each year, the Foundation awards over $3.45 Million to eligible students going to four-year universities and two-year institutions around the U.S.
For more than 25 years, the Coca-Cola Scholars Foundation has invested in students who have demonstrated leadership not only in academics, but most importantly, in dedication and actions that positively impact others.
Lunch will not be provided so please bring your own.