Grab your book or your e-reader for the UGA Alumni Association's first ever Between the Pages virtual book club. The July book is Hello, Summer by Mary Kay Andrews (Kathy Trocheck [ABJ '76]), released in early May. Ongoing (optional) discussions of the book will take place on Goodreads and our exclusive gathering with Mary Kay will be hosted on Zoom on July 16 at 7 p.m. Atlanta's first African American and first female news anchor Monica Kaufman Pearson (MA '14) will moderate the discussion.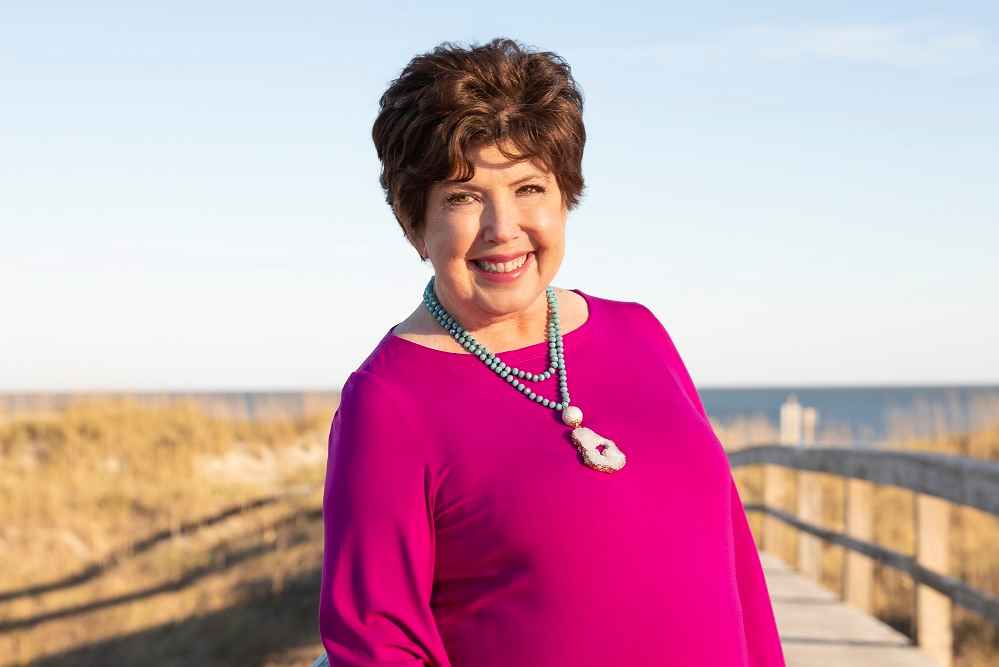 About the Author
Mary Kay Andrews is the New York Times bestselling author of 27 novels (including the summer classics Sunset Beach, The High Tide Club, and Summer Rental) and one cookbook. A native of St. Petersburg, Florida, she earned a bachelor's in journalism from the University of Georgia and spent 14 years as a newspaper reporter. In 1991, she left journalism to write fiction and penned ten critically acclaimed mysteries under her real name, Kathy Hogan Trocheck (ABJ '76), before assuming her pen name and turning to women's fiction in 2002. Her 40+ year collaboration with her high school sweetheart has yielded two grown children, two adorable grandchildren, and countless memories in the kitchen.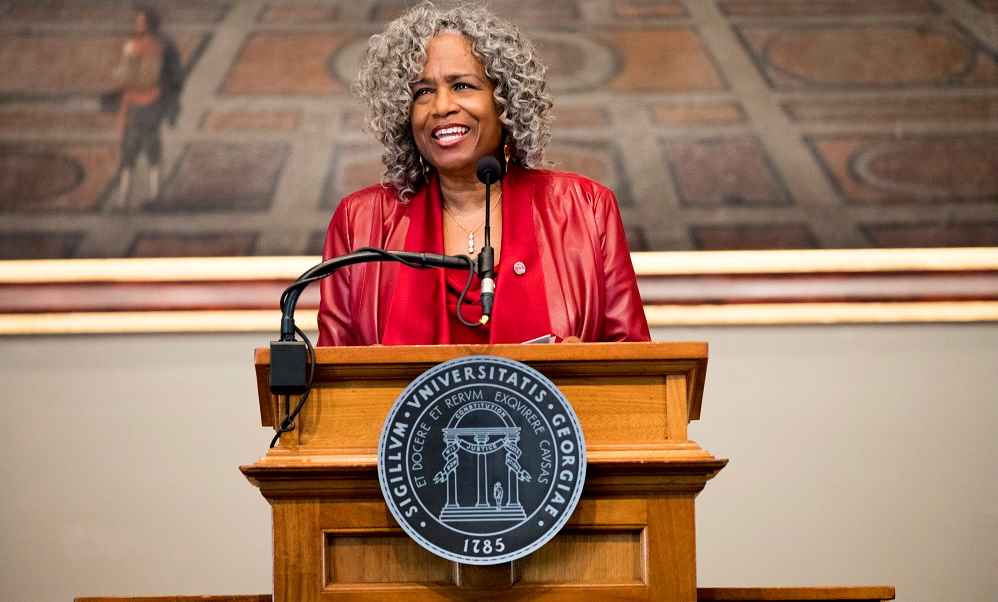 About the Moderator
Veteran television journalist and broadcaster Monica Kaufman Pearson (MA '14) became the first African American and the first woman to anchor an Atlanta-area evening newscast when she debuted on WSB-TV in 1975. She spent almost 40 years as WSB-TV's Channel 2 Action News anchor, and garnered 33 local and regional Emmy awards over the course of her reporting. Since her retirement in 2012, Pearson has gone on to host a weekly radio show and to earn a master's degree in journalism and mass communication from UGA. She is married to John E. Pearson Sr.; has a daughter, Claire Patrice Deveaux, and a stepson, John E. Pearson II.
About the Book
It's a new season …
Conley Hawkins left her family's small town newspaper, The Silver Bay Beacon, in the rear-view mirror years ago. Now a star reporter for a big-city paper, Conley is exactly where she wants to be and is about to take a new position in Washington, D.C. Or so she thinks.
For small town scandals …
When the new job goes up in smoke, Conley finds herself right back where she started, working for her sister, who is trying to keep The Silver Bay Beacon afloat—and she doesn't exactly have warm feelings for Conley. Soon, she is given the unenviable task of overseeing the local gossip column, "Hello, Summer."
And big-time secrets.
Then Conley witnesses an accident that ends in the death of a local congressman—a beloved war hero with a shady past. The more she digs into the story, the more dangerous it gets. As an old heart-breaker causes trouble and a new flame ignites, it soon looks like their sleepy beach town is the most scandalous hot spot of the summer.
As you read Hello, Summer, we'll discuss:
• the roles that strong female characters play in the story
• journalists facing censorship and threats from those in power
• journalism's role in shining a light on injustices in the community
• the importance of home and its significance in your life
• the evolution of relationships in the novel
• the secrets discovered as the story progresses
• and more!
We invite you to secure the book in whatever format you prefer – hard copy, e-book or audiobook. The UGA Bookstore is offering a 30% discount using this link.
About Between the Pages
Between the Pages is a virtual book club series for the Bulldog community. Perfect for lifelong learners around the world, Between the Pages is an opportunity to enjoy and discuss works by alumni authors with fellow Bulldogs. There's no cost to participate. Optional discussions will take place on the social reading platform Goodreads, culminating in an exclusive virtual gathering with the author.
At the University of Georgia, we are a community of lifelong learners, committed to continued growth and to inquiring into the nature of things. We're spirited and passionate between the hedges, and between the pages, we're curious, open-minded, and ready to explore new worlds and voices.
Still have questions? Check out these frequently asked questions.