Join UGA alumnus, Brandon Quarles (BMUS '15), as he walks us through two of the Beatles most celebrated songs — Strawberry Fields Forever and Penny Lane. What is so special about these songs? How do they exhibit the differences between the Lennon and McCartney styles? Was the single really blocked from the top of the charts by Engelbert Humperdink? Come and find out these answers and more. After the presentation, Brandon will also take your Beatles questions.
To participate in the discussion, please click on the link below. We look forward to seeing you all via webcam!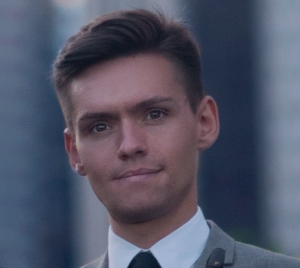 Brandon Quarles is the Associate Lecturer of Classical Saxophone at the University of Wisconsin-Madison and the Executive Director of ~Nois, a Chicago-based saxophone quartet. ~Nois has emerged as one of the premier young ensembles in the United States with awards from the 2018 M-Prize International Chamber Arts Competition and the 2017 Fischoff National Chamber Music Competition. Brandon has performed in 20 states and has been a guest artist at over 30 universities across the country such as the University of Chicago, Princeton University, and the Manhattan School of Music. In addition to performing on the saxophone, Brandon has also taught a course at Northwestern University on the music and history of the Beatles. Brandon recently became ABD (all but dissertation) towards the Doctor of Musical Arts degree at Northwestern University. He holds the Master of Music degree from Northwestern University and the Bachelor of Music degree from the University of Georgia. Brandon is originally from Ringgold, GA and now lives in Chicago.