UGA grad connects people in the age of social distancing
It's no secret that the coronavirus has made dating more complicated. Typical date spots are shut down and those in quarantine alone are prevented from meeting potential romantic interests in person.
But that didn't stop roommates Rance Nix (ABJ '14) and Thi Q. Lam from spreading love to thousands of people throughout New York City on their Love is Blind spinoff called Love is Quarantine.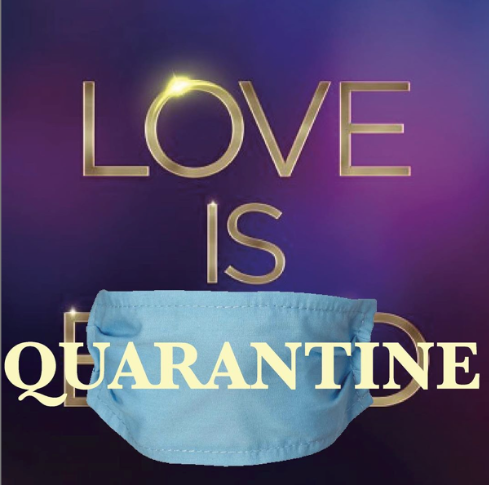 While hunkered down in quarantine, the two binge-watched Love is Blind, just before the governor of New York City issued "stay-at-home" orders. This inspired Nix's roommate, Lam, to recreate the show to connect people and help them adapt to the new COVID-19 dating realties.
"I'm committed to doing my part by staying home, practicing social distancing, and giving back where I am able to do so," said Nix. "Love is Quarantine has been an awesome opportunity to spread love and get people's minds off of the pandemic and chaos in the world."
On March 17, they began setting up friends and mutual friends on blind telephone dates. Participants put their names and numbers in a Google Sheet. From there, Nix texted couples directly and asked them to pick up the phone and have a conversation…and then the dates began!
The show exists entirely on Instagram. After each date, participants record faceless videos that recount their experience.
The social-media based show quickly caught the attention of thousands- including the media. Since the launch, they have aired 9 episodes with over 50 dating contestants. Their Instagram has grown to 18.8k followers and outlets including the New York Times, Forbes and the Washington Post have covered Nix and Lam's project.
Given their booming popularity, the pair has sold Love is Quarantine merchandise and donated the proceeds to Feeding America.
Full of Georgia spirit and a smile that never wavers, Nix can brighten just about anyone's day. As an undergraduate on campus, you could find him creating hype songs for game days, on the sidelines cheering at sporting events or campaigning for student government.
Do you know a Georgia Bulldog helping others or their alma mater during the COVID-19 outbreak? We'd love to hear their story!
https://alumni.uga.edu/wp-content/uploads/n9TFREog.jpg
423
1220
Erin Geoghan
https://alumni.uga.edu/wp-content/uploads/uga-alumni-nba-1.png
Erin Geoghan
2020-05-08 11:31:32
2020-06-29 17:35:04
UGA grad connects people in the age of social distancing