Written by Bridgette Burton
New York native and UGA alumnus Lemuel LaRoche, aka Life or Life the Griot (MSW '03), is creating a channel for youth to activate academic success and critical thinking skills, while engaging them with their communities. As the executive director of Chess and Community, his goal is to use chess as a learning tool for young people in the Athens and northeast Georgia areas. The program also sends Athens students abroad for tournaments to learn from their peers across the globe, using chess as the common language.
LaRoche wears many hats, including author, speaker, activist and poet. He has traveled nationally and internationally to fulfill his mission of making a positive impact on youth. Most recently, he became an instructor in the UGA School of Social Work, where he earned his master's degree. Bridgette Burton (AB '11, ABJ '11), marketing and communications chair for the Black Alumni Leadership Council, sat down with LaRoche to talk about his experiences in the graduate program at UGA, and what he does now in the School of Social Work.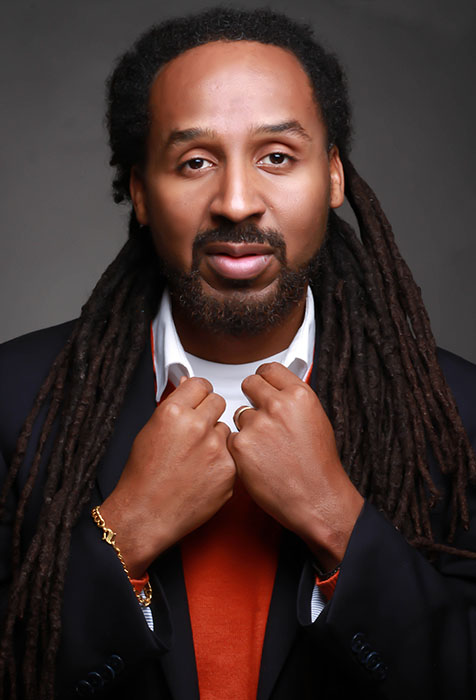 Burton: Why UGA?
LaRoche: I had some friends that attended UGA. It wasn't really on my list at first, but I came to visit for a party and I saw all the beautiful people and beautiful energy here, and I knew that I could come here. It felt good and I said, "You know what, I can do this."
Burton: Where do you work and what do you do?
LaRoche: In addition to Chess and Community, I'm an adjunct instructor at the School of Social Work, where I teach Organization and Community Theory Practice. I am also the co-chair of the Youth Development Task Force headed by one of the Athens commissioners. Key members of the community serve on this committee to find ways to engage and help our local youth.
I am also working on an initiative to send Athens youth to Ethiopia through a partnership with the Global Education Foundation and Chess and Community. During the summer of 2017, the Classic City Knights (the Athens chess team) plan to travel to Kutaber, Ethiopia, where two secondary schools have accepted our challenge to a chess tournament. Chess is a universal language that will act as a platform to engage the students in meaningful interaction.
Burton: Who is a person who made a significant impact on you while at UGA?
LaRoche: When I think back on my experience, I can truly say that it was a community experience where everyone around me poured into me. My peers and colleagues helped me to grow and challenged me. So many teachers were helpful, but there are three who I am really thankful for because of their academic and personal contributions to my life: Dr. Maurice Daniels (previous dean of School of Social Work), Dr. Edwin Risler and Dr. Deryl Bailey.
Burton: What advice would you give to graduating seniors and recent graduates?
LaRoche: Your network is your net worth. Get to know the people who you are in school with now. Get to know your classmates and work with them. Develop those partnerships and they will help increase your net worth. If I would have done more of that, I would have been in a better position. Don't compromise your integrity. Stick to your goals, develop plans of action. Don't compromise your humanity for any corporation.
This blog was written by Nellie Pavluscenco '18, intern for DAR Communications. 
https://alumni.uga.edu/wp-content/uploads/11741213_878197948901612_7510594849747243597_o-1.jpg
853
2048
Jamie Lewis
https://alumni.uga.edu/wp-content/uploads/uga-alumni-nba-1.png
Jamie Lewis
2016-10-18 12:14:03
2017-06-08 12:35:25
Life the Griot