Ailsa Von Dobeneck (BS '07) has built a career on communications and world travel. She's traveled to locations such as London, Singapore, and Washington, D.C. for her developing government and international relations career. Most recently, however, Ailsa traveled to Los Angeles to display her passion for cooking on the Fox's MasterChef.
UGA staff member Erin Miller recently spoke with Ailsa regarding her experience on appearing on MasterChef sixth season, her global travels and memories of UGA.
What motivated you to pursue cooking as a passion? Have you always spent a lot of time in the kitchen?
You know how there are some people that live to eat and some that eat to live? I am the former, through and through. After graduating, I took a semester off before I pursued a master's degree at King's College in London and decided to spend the time learning to cook. After all, if you love to eat, it is great to know your way around a kitchen. I enrolled in the advanced beginner's class at the Le Cordon Bleu in London and learned the basics. I have been experimenting ever since and enjoy traveling in search of new and exciting flavors. My career took me to Singapore, where I worked in shipping, and I was able to travel extensively throughout the region. I now work in government affairs in Washington, D.C. I spend my free time looking through old White House cookbooks at the Library of Congress. It is amazing the kind of gems you find in there. Next month, I will be starting a weekly column on presidential recipes in my blog, The Curious Tastebud, which will run through to the election next year.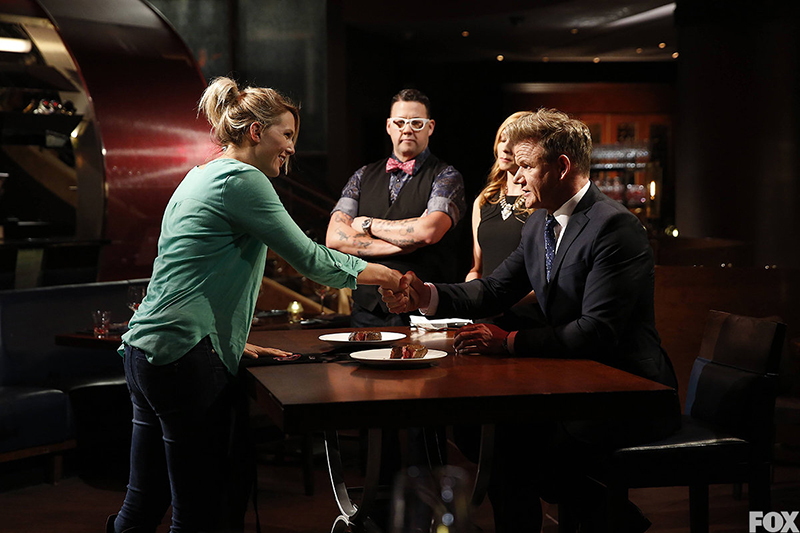 On your MasterChef contestant page, you described yourself as a "unicorn" because no other contestant possessed your unique set of skills.  What are some of the unique skills that you acquired at UGA? 
I think UGA was the place where I truly started to learn about myself. I discovered what I'm great at, good at and need to work on. I think the skill that I focused on developing first was time-management. Like in the kitchen, you need to be prepared to pace yourself and use your time wisely at UGA. As an out-of-state student, my experience at UGA encouraged me to put myself out there: to introduce myself to people and take risks.
What is a positive MasterChef experience that you'd like to share?
I had so many positive experiences on the show. One of the highlights was getting to prepare a filet for Gordon Ramsay in his own restaurant, Gordon Ramsay Steak, in Las Vegas. I had never been to Vegas and the razzle dazzle of the whole experience was really special. Though my filet didn't get me to the next round, I was proud of my dish. I also really enjoyed meeting the other talented contestants. One of my favorite fellow contestants went to LSU, so we had some great football banter. Go Dawgs!
You're an extensive world traveler.  What countries have you visited and would recommend based on their cuisine?
I've been lucky with my travel options, as both of my parents are from Europe and I lived in Asia for a time. I am completely in love with Vietnamese cuisine and would recommend a trip to Ho Chi Minh City for anyone who enjoys street food and isn't afraid to try bold flavors. Italy will always be close to my heart when it comes to edibles. My family spent a lot of time in Venice when I was a kid, where I learned the joy of a big bowl of pasta. For those who aren't as adventurous, the Italian menu will give you familiar classics made with the best ingredients possible. Gelato anyone?
When you're at home, what are some of the dishes you like to prepare?
My absolute favorite part of cooking is seeing people enjoy what I have made. I host dinner parties at my house and focus on making dishes you can prepare ahead of time so you have time with your guests. There is nothing worse than an absent hostess. Risotto is a favorite; it is refined and can come in a host of different varieties. I make a gorgeous manchego risotto with chorizo, red peppers and arugula.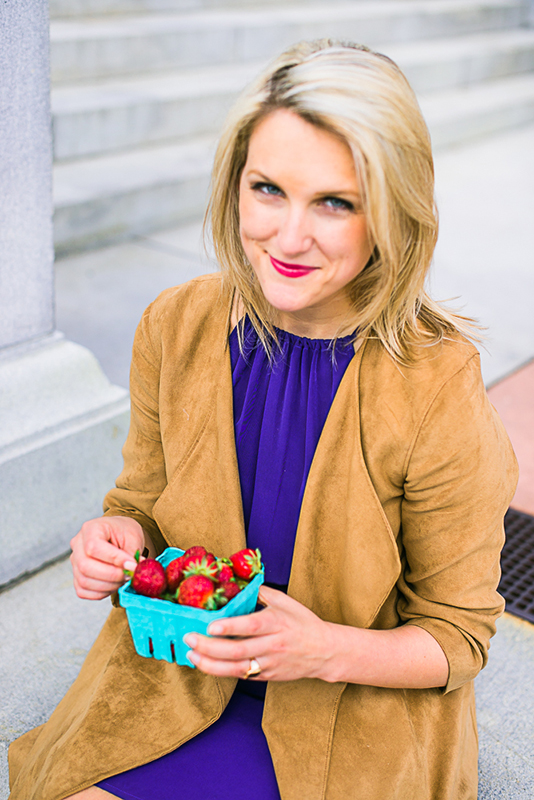 What is your favorite memory of UGA? Are there any places in Athens that you remember?
With enough amazing memories to last a lifetime, I am struggling to pick a "favorite." Watching the Dawgs win Between the Hedges was always amazing. We won the SEC championship my freshman year against LSU in Atlanta. I remember being over the moon that I had chosen the "best university ever."
Athens also has so many places that stick out in my mind. The Pi Beta Phi house on Milledge brings back a lot of fun memories, from getting ready for formals to decorating the front porch for every holiday imaginable. If we are talking foodie memories, I still dream about the grits from Last Resort. Hugh Acheson from Five and Ten is a real talent and always dished out the tastiest Southern dishes every season. I ran to the bookstore when Acheson's book, A New Turn in the South, was published.
Is there anything else regarding your career that you'd like to share?
In both my careers (government relations and cooking), my education at UGA has held in me in amazing stead. My time in Athens gave me access to some of the best and brightest professors and allowed me to really channel my energy in positive ways. It is amazing the amount of UGA alumni I have met across the world. It seems Georgia alumni are all connected by a lifelong love of learning and I am really proud to forever be a Bulldog.
To learn more about Ailsa and to see examples of her culinary work, please visit her blog.
https://alumni.uga.edu/wp-content/uploads/bg-home-core-duty.jpg
1067
1600
Jamie Lewis
https://alumni.uga.edu/wp-content/uploads/uga-alumni-nba-1.png
Jamie Lewis
2015-08-26 09:22:32
2016-06-29 09:46:09
Alumna Spotlight: Ailsa Von Dobeneck (BS '07)