In honor of Women's History Month, the UGA Alumni Association invites you to a special evening at the Margaret Mitchell House with Patricia Bell-Scott, Ph.D., UGA professor emerita of women's studies and human development and family science.
Dr. Bell-Scott will present a lecture about her latest book, The Firebrand and the First Lady: Portrait of a Friendship: Pauli Murray, Eleanor Roosevelt, and the Struggle for Social Justice.
Prior to the lecture, Women of UGA will host a reception with Dr. Bell-Scott, featuring light bites and a book signing. This will be an excellent opportunity to connect with fellow alumnae while getting a glimpse into women's history as told by one of UGA's most esteemed professors.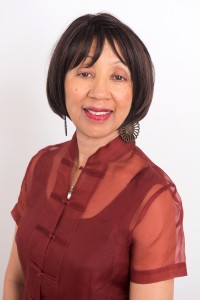 In addition to being an award-winning author, Dr. Bell-Scott was the co-founding editor of SAGE: A Scholarly Journal on Black Women, a former contributing editor to Ms. Magazine, and is a co-founder of the National Women's Studies Association. Learn more about Dr. Bell-Scott and her New York Times-reviewed book.