Please join the UGA Alumni Association and the University Woman's Club for a Women of UGA luncheon with UGA Senior Vice President for Academic Affairs and Provost Pamela Whitten. This will be an excellent opportunity to hear from Provost Whitten about women in higher education while networking with fellow alumnae and university women in the Athens area.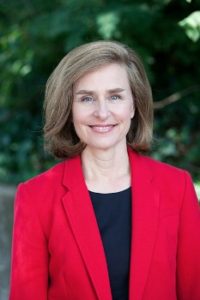 In addition to serving as Provost, a role she has held since 2014, Whitten and UGA President Jere W. Morehead (JD '80) launched the Women's Leadership Initiative. This initiative addresses issues such as recruitment and hiring, career development, work-life balance and leadership development among women.
This event costs $25 per person and includes lunch and a gift to the Women of UGA Scholarship Fund.