You are invited to a Brunch & Learn with the UGA Black Alumni Affinity Group at 63 Auburn, The Loudermilk Conference Center in Atlanta.
Join us for a delicious meal and enriching conversation about finance and wealth in the Black community with Kenneth White, Ph.D., associate professor in the UGA College of Family and Consumer Sciences, and Mohamed Massaquoi (BS '08), former Georgia football player who is now with Morgan Stanley. Our speakers will lead a discussion about research findings on what contributes to the wealth gap, barriers in access to financial advisement and much more.
This event costs $25 per person, includes brunch and a $10 gift to the UGA Black Alumni Scholarship Fund.
We look forward to exploring these topics and more with fellow UGA graduates. Please register below!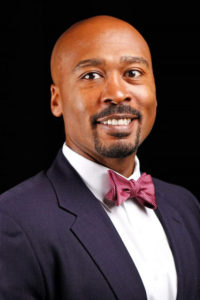 Kenneth White is an assistant professor of financial planning in the College of Family and Consumer Sciences at the University of Georgia. He has held public accounting, investment and taxation positions. Professor White teaches undergraduate and graduate courses in the CFP Board Registered Program at UGA. His research interests include personal finance issues relating to Black families and diversity in the financial planning industry. He earned his Master of Accountancy from Belmont University and his M.S. and Ph.D. in Consumer Sciences from The Ohio State University.