Scholarships & Fellowships
Thanks to the university's generous donors, the UGA Alumni Association is able to proudly provide financial assistance to the following students and faculty. Each recipient displays UGA's excellence in the classroom and out in the world. For more information about UGA Alumni Association scholarships and fellowships, please email Evan Tighe (BSED '08, MA '11).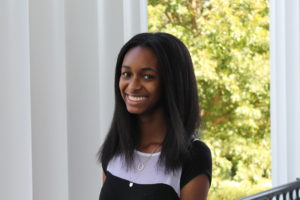 AlSherraé Ray
Endowed Scholar
AlSherraé Ray '20 is excited to be a part of the Dawg family. She is a Theatre major and dedicated actress. Past credits include "Othello," "Dreamgirls," and "A Midsummer Night's Dream." In the near future, AlSherraé plans to donate financial support and time to help the Fine Arts department at her high school.
Lena Wayson
Endowed Scholar
Lena Wayson '19 graduated from Oconee County High School in 2015 and despite earning many credit hours through dual enrollment at UGA, she is ecstatic to finally call herself a full-time Dawg. She is majoring in biology and psychology, hoping to satisfy both pre-med and pre-law requirements in order to combine her interests in psychiatry with criminal justice. A dedicated dancer, Lena spends her free time at DanceFX Athens, instructing young people and taking classes in various dance techniques.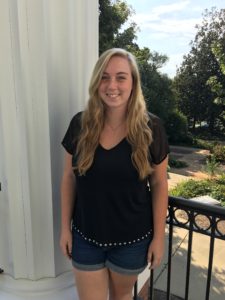 Maura O'Kane
Endowed Scholar
Maura O'Kane '18 grew up in Traverse City, Michigan but spent several years in Savannah, Georgia before attending the University of Georgia. Maura is majoring in health promotion and plans on entering into an accelerated nursing degree program after she graduates from UGA before earning her master's degree and working as a pediatric nurse practitioner. Her other academic interests include psychology and literature, and she enjoys playing soccer and volunteering with her sorority in her spare time.
Rebecca Perdomo
Graduate Endowed Scholar
Rebecca Perdomo '17 is in the MA/PhD sociology program at UGA. She received her undergraduate degree from the University of Central Florida with a double major in philosophy and sociology. Her current area of interest is in sociology of education. Her research aims to understand the sources of racial and gender disparities in the U.S. education system and the outcomes they produce for society at large.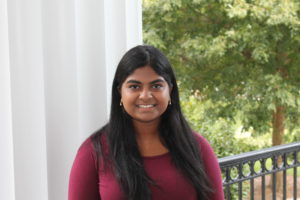 Mitra Kumreswaran
Oxford Scholar
Mitra Kumareswaran '17 is a senior pursuing a double major in biology and English. She spent her junior year studying abroad at the University of Oxford in Oxford, England. Mitra enjoys analyzing and writing healthcare and education policies as the current Exectutive Editor for Roosevelt at UGA. She is also the co-founder of UGA Health 4 Kids, which facilitates teaching Athens elementary students about their health.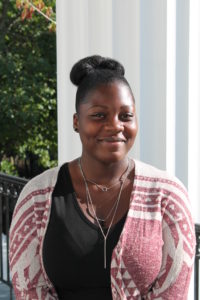 Whitney Carroll
Cortona Scholar
Whitney Carroll '17 is an International Baccalaureate graduate from North Atlanta High School in Atlanta, Georgia. She is studying Interior design, and plans to become a licensed designer with a specialty in hospitality. When she is not busy with school she enjoys working on illustration projects and traveling.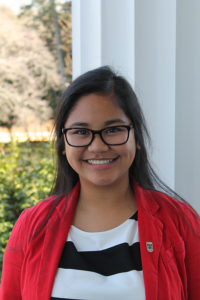 Grayze Sepe
Study Abroad Fellow
Grayze Anne Sepe '19 moved to the Classic City from Quezon City, Philippines. She currently studies Management Information System Technology with a minor in Japanese Language and Literature. Passionate about technology and management, pursing a degree in business was a natural fit. In her free time, Grayze Anne loves to play the trumpet, read books and socialize with others. She is a proud member of the Redcoat Band and loves to share her adoration for the Bulldogs.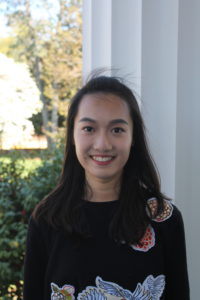 Jiaqi Hu
Study Abroad Fellow
Jiaqi Hu '20 is a freshman studying mechanical engineering with a minor in Japanese Language and Literature. She was born and raised in China. Before her family moved to the United States in her junior year of high school, she also spent a year in Canada. In addition to her passion for science and technology, Jiaqi likes to travel and learn about other cultures in her leisure time. She is now a member of the Department of Planning and Technology of the Chinese Student Association, actively organizing cultural-related activities and serving other international students at UGA.
April Davis
Black Alumni Scholar
April Davis '19 is an International Baccalaureate graduate from Douglas County High School in Douglasville, Georgia. She is studying biology with a minor in Spanish, and plans to become a pediatrician. She enjoys watching and playing tennis, and learning about different cultures, traditions and languages.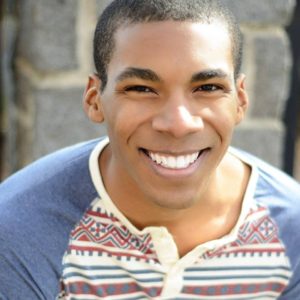 Charles Orgbon III
Black Alumni Scholar
At age 12, Charles Orgbon III '17 noticed his school's littering problem and began to lead school-based community beautification projects. Today, Greening Forward, a youth-driven and youth-imagined organization, is the largest of its kind. Greening Forward has distributed tens of thousands of dollars in funding to youth environmental projects.
Khadar Haroun
Black Alumni Scholar
Khadar Haroun '18 is a chemistry major from Atlanta. Since he was 11, Khadar has been interested in the field of medicine and has spent countless hours in the hospital, preparing for medical school. He is primarily focused on the field of neuroscience in the field of medicine, helping with research on the correlation between walking speed and brain activity in Emory University's Neurology Department.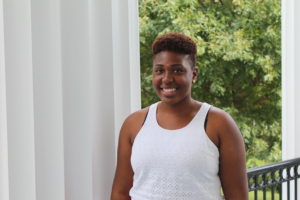 Orobosa Idehen
Black Alumni Scholar
Orobosa Idehen '20 is a Biology major/French minor who has decided to focus on the neuroscience and plans to one day practice in the medical field. Orobosa plans to use her time in Athens to both broaden her knowledge and share it with younger students in the Athens-Clarke County schools.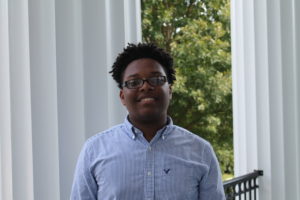 JaKari Goss
Black Alumni Scholar
JaKari Goss '20 is an AP Scholar graduate from Rockdale Magnet School for Science and Technology in Conyers, Georgia. He would like to use his gifts as a natural born leader to encourage peaceful dialogue and understanding among people from different cultures. After graduation, he plans to attend law school.
Athens Alumni Office
Wray-Nicholson House
298 S. Hull Street
Athens, GA 30602
(706) 542-2251 | (800) 606-8786
alumni@uga.edu
Atlanta Alumni Center
Live Oak Square
3475 Lenox Road NE, Suite 870
Atlanta, GA 30326
(404) 814-8820
ugaatl@uga.edu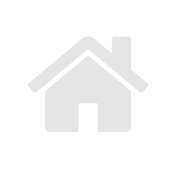 Update your info with us to stay informed of events and other fun stuff happening close to you.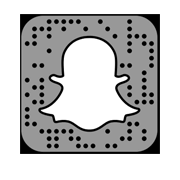 Add us on Snapchat by snapping a pic of the snapcode above or by searching for the username @ugaalumniassoc. We cover UGA events on campus and beyond. Be one of the first to follow! This is your window back to Athens.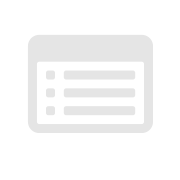 View the latest issue of the Bulldog Bulletin, the monthly e-newsletter of the UGA Alumni Association
Share your latest news and accomplishments
Connect with fellow alumni using the UGA online directory The University of Georgia Foundation is registered to solicit in every state and provides state specific registration information at ugafoundation.org/charity